Cam Newton!! What's Next? Back Up, Starter, Free Agent?
What's Next for Cam Newton, will he be a starter, back up or remain a free agent. Which team could or should take a chance on Newton Patriots? Jaguars? Chargers? Seahawks? Dolphins? Newton was the 1st round pick for the Panthers back in 2011, 1x MVP, 3x Pro Bowl and more accolades in his career. Newton's stats in 125 games 68-55-1 record, 59.6 Completion Rate, 29,041 total yards, 182 Touchdowns and 108 Interceptions. So, what is next for Newton?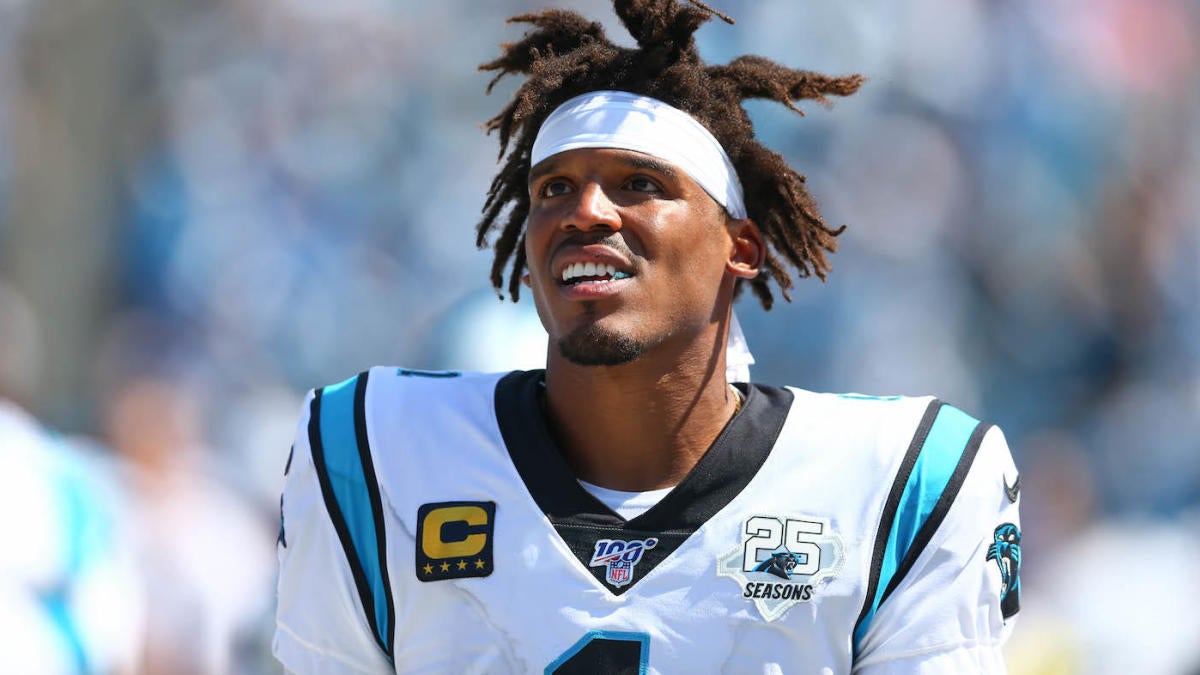 Starter
Currently the Patriots QB depth chart contain Jarrett Stidham (sophomore, 3 games in 2019, 0 TD & 1 Int) and Brian Hoyer, a veteran QB with both starter and back up experience. Newton, healthy, beats out both Stidham and Hoyer based on stats and experience. Playstyle wise it would be a little different for Newton, who could be ask to depend more on his passing and not so much on his running. The Patriots will still benefit from a proven playmaker.
The Patriots' have the best odds for a landing place for Newton, due to their lack of depth and experience, but it really depends on their plan for the 2020 season. The Patriots can aim to come to term with Newton for a short term without any future commitments. Now if the Patriots take more a route or commitments towards a higher draft pick (Trevor Lawrence), the Newton may have a different mindset and may value winning a bit more.
If the Dolphins want to give Tua Tagovailoa a year off in more a learning role while remaining (somewhat) competitive then Newton gives them the best shot. While the Dolphins do have Ryan Fitzpatrick and Josh Rosen on the roster, signing Newton would just add another mentor for Tua. The signing of Newton, would have the biggest negative effect on Rosen, who is still young and trying to prove himself.
The key for the Dolphins is to bring in Newton as the best possible for mentor for Tua. On a starting role, Newton will have a quality RB in Jordan Howard and receivers that can make plays in DeVante Parker and Albert Winston. In the AFC East, the Dolphins have to fight off the Patriots, Bills and Jets so even a playoff spot could be a possibility.
Notable Mentions: Chargers
The same argument what was made for the Dolphins signing Newton can be made for the Chargers.
Back up
The situation or appeal here is that the Leonard Fournette is recruiting Newton to the Jaguars. The problem is that Fournette himself have been part of trading rumors. The Jaguars' seem committed to Gardner Minshew II but without the guaranteed that he can be the same trending and quality player from last year. Newton could be their back up plan (pun intended).
While this may seem unlike or absolutely nonsense, Jerry Jones can put some pressure on Dak Prescott by signing Newton. After signing him subtle Marcus Mariotta and Ryan Tannerhill references could be made to throw fuel into the drama.
Notable mentions: Cardinals, Bengals
Free Agent
Newton to the Bears could be a possibility based on the unsatisfaction the Bears have with Mitch Trubisky and Nick Foles recent health history. Also factoring the amount of money they have to leftover thanks to Khalil Mack's contract.
Final Thoughts
If Newton understand that he is not the same player from a couple years ago, making him willing to adapt his game and change his mentality he will be a contributor to any team that he goes. In my opinion the Dolphins and Bears are where he could have the most success as he looks to rebound from last season.
Thanks for reading!! What do you think about the Newton situation and where do you think he can be the best fit?